BREAKFAST AND LUNCH

We will get you started with a hearty breakfast of bacon and eggs, ham, hash browns, pancakes, cereals, toast, juice and coffee.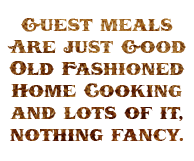 At noon, your guide will pull over to shore and prepare you a wonderful shore lunch.

EVENING MEAL

When you return to the lodge after a hard day's fishing, you can grab yourself a shower, wander into the Lodge to enjoy the wonderful view and maybe a drink or two... mixed in with more than a few tall tales.
Then it will be time to pull up to the table for the evening meal.
We will also accommodate special diets; just let us know so we can have your required diet items on hand.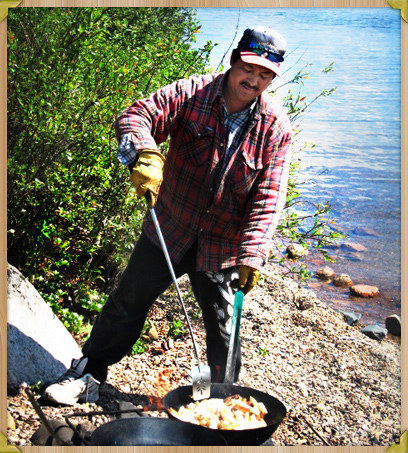 Images:
1
2
3
4

FISHING LICENSE

Fishing licenses are available for sale at Hasbala Lake Lodge. As our guests fish in both Saskatchewan and Manitoba, a fishing license for both provinces is required. Your fishing license are included in your package price.

FISHING TACKLE

Fishing tackle is available for sale at the lodge, at reasonable prices if you happen to run short. However, most guests do prefer to bring their own fishing gear, we will advise you on what to bring.

BEDDING AND BATH TOWELS

Bedding and bath towels are supplied by us. There is also daily maid service.

SOFT DRINKS, BEER, MIX AND HARD LIQUOR

Due to float plane weight restrictions we will supply the pop at a reasonable price.