LOCHINVAR SAFARIS
Lochinvar Safaris can cater for all types of hunters including: rifle, bow and muzzleloader.
The hunting season begins in mid February, and continues until mid August. The rutting season for Red Stags, Elk, Fallow Buck and Sika Stags is late March to early April. During this time you can hear roaring, bugling and grunting. The rut for the mighty Bull Tahr and the beautiful Chamois Buck is during May and June.
www.lochinvarsafaris.co.nz
JONAS BROTHERS TAXIDERMY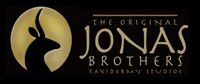 Preserve those memories with the finest taxidermy in the world.
www.jonastaxidermy.com
LEISURE BROKERS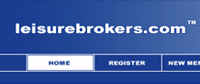 The global leisure portal
www.leisurebrokers.com